The Woman's Missionary Union
The WMU was begun in Richmond, Virginia, in 1888. Their main tasks are to:
• Pray for and give to missions.
• Do missions.
• Learn about missions.
• Develop spiritually towards a mission's lifestyle.
• Participate in the work of the church and the denomination.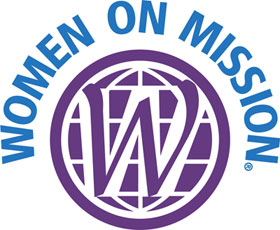 BY ALL MEANS is the emphasis for WMU for the next two (2) years, 2016-2018. We will be looking at how we are challenged as Christ followers to:
follow His example,

step into the world around us,

cultivate relationships, AND

create opportunities to demonstrate the love of Christ.
Our new watchword is 1 Cor. 9:22b-23. It states, "I have become all things to all people so that by all possible means I might save some. I do this for the sake of the gospel, that I may share in its blessings."
What wonderful words to live by! Let us live like Christ this year BY ALL MEANS!
Future Events of WMU and Berean Women
Monday August 27 beginning at 6:30
At 7:00 pm Angie Salerno will share the experience of the mission trip of Bethlehem Christian Church to Kyiv, Ukraine.
Many know Angie who is an art teacher at Kilby Shores Elementary School.