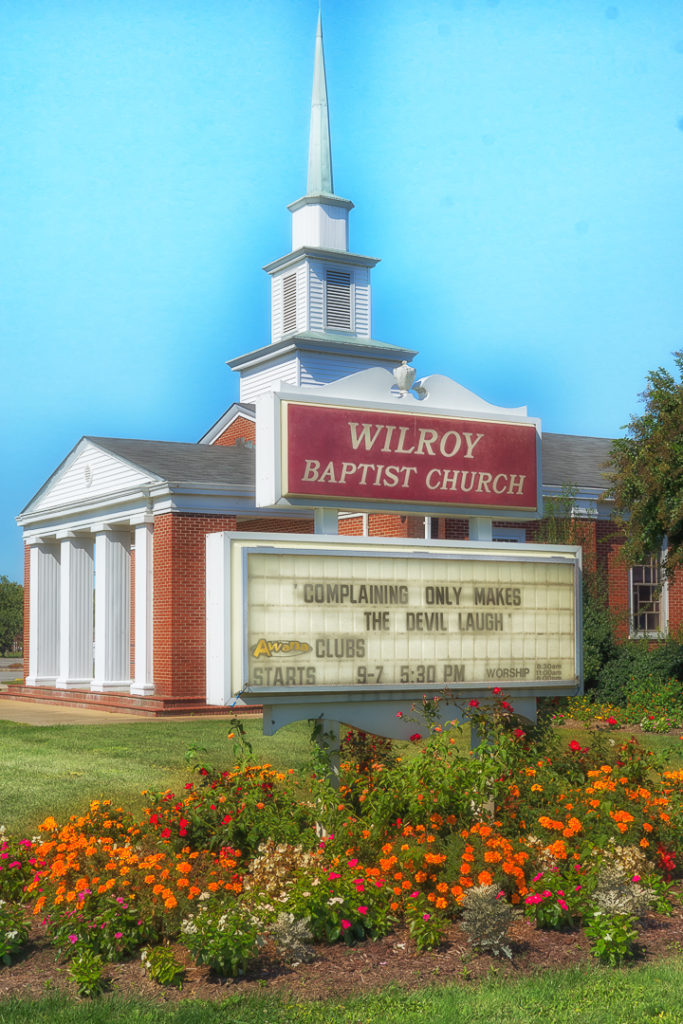 The members of Wilroy Baptist want to extend an invitation to you and your
household. We are a Southern Baptist Church in Suffolk Virginia.
We believe that faith in Jesus Christ is the one constant on which we can depend for hope and purpose. Building Christ-centered relationships can also provide strength through the ups and downs of life. If you are without a church home, we invite you to make Wilroy Baptist Church your church family. We have a special place for you here.
We are a church on mission, a mission not only to the surrounding community, but to the world. Jesus said in Matthew 28:19: Go ye therefore, and teach all nations, baptizing them in the name of the Father, and of the Son, and of the Holy Ghost.
ous pages on this web site for more information about our church and what we have to offer. Please feel free to give us a call or just drop by to one of our activities. We look forward to meeting you.