Prayer Ministry Update
"Rejoice always; pray without ceasing; in everything give thanks; for this is God's will for you in Christ Jesus. 1 Thessalonians 5:16-18 NASB. The prayer ministry is growing by leaps and bounds! A few months ago we started meeting on Monday mornings at 10:30 in the sanctuary. For a while there were 2 to 4 people praying each week. Now there are 8 to 12 of us. Everyone is welcome to join us as we continue to meet and pray for our church and our community. There is a great sense of camaraderie in the group as we hear each other's hearts in sincere prayer to God. We are aware that not everyone can attend a weekday meeting. You can pray with us wherever you are. We truly believe that God sees us as a unified group when our prayers are in unity even if our physical locations differ. If anyone would like to start an evening or weekend prayer group please let us know. The prayer ministry is a work in progress. We are coordinating at this time to place prayer request boxes around the building so that your needs can be made known to us. We will update everyone as to the locations of these boxes as they are placed. We are also forming a small group to regularly send cards of encouragement to those that we are praying for. We are very thankful for the donations of cards, postage and costs. Please continue to give when you can. A box is in the foyer for cards. Postage and costs can be given to Louise Moody, Pauline Cox or Pastor Robert. We are so excited about what God is doing through this ministry. Please be in prayer as to how God would have you serve in His Church.
Prayer Ministry
Are you in need of prayer? Would you like the Prayer Warriors of Wilroy Baptist Church to intercede with Jesus Christ on your behalf?

"Rejoice always, pray without ceasing, give thanks in all circumstances; for this is the will of God in Christ Jesus for you." 1 The 5:16-18 ESV
"Ask, and it will be given to you; seek, and you will find; knock, and it will be opened to you." Matt 7:7 ESV
Contact us so we might pray for your need. (Email)
Vision:
Our vision as a ministry remains to see Wilroy Baptist Church truly become a House of Prayer. Our church and our community will be covered in intercessory prayer by a group of dedicated prayer warriors who consistently seek to be in a right relationship with God. Therefore, our desire will be to maintain open lines of prayerful communication with Him on a daily basis. We will continually and fervently ask the Lord that this prayer ministry always be in-line with His will, all for His glory alone. In every way, the ministries, church services, discipleship training, fellowship events, along with the staff and members of Wilroy Baptist Church will be saturated with prayer at all times.
Mission:
…that He would grant you, according to the riches of His glory, to be strengthened with power through His Spirit in the inner man, so that Christ may dwell in your hearts through faith; and that you, being rooted and grounded in love, may be able to comprehend with all the saints what is the breadth and length and height and depth, and to know the love of Christ which surpasses knowledge, that you may be filled up to all the fullness of God.
Now to Him who is able to do far more abundantly beyond all that we ask or think, according to the power that works within us, to Him be the glory in the church and in Christ Jesus to all generations forever and ever. Amen. Ephesians 3:16-21
Resources: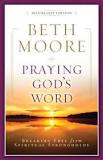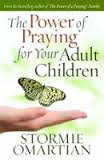 Additional Resources with a Theme
Need something to read while waiting in the doctors office. Download these to your computer, tablet or phone to read while waiting.
Read through the Bible
Here are some links to help you stay focused in your Bible study. If you follow either one you will have read through the Bible in one year. Many Christians, both new and more experienced say they have the best of intentions but somehow get side tracked. Having a schedule and determining to stick to it is one way this problem can be overcome.
Read the Bible Straight Through – Read the Bible in one year from the beginning to the end. Genesis to Revelation
Read the Bible Chronologically – Read the Bible chronologically as it happened. It is interesting to see the same events through the Biblical eyes of the men and women God anointed to present His Words.