Meet the Pastors
Pastor Timothy Rawls – Interim Senior Pastor
Andy Powers – Youth Pastor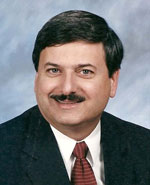 Andy has been serving in the youth ministry at Wilroy Baptist Church as youth pastor since March 2002. He also serves as Associate to the Pastor and Church Outreach Leader. Andy is married to Tricia, who helps him in all areas of youth ministry. They have one son, Andrew, who is married to Karen.
The Lord called Andy into the ministry as a result of his service in various ministries here at Wilroy Baptist Church. He has a genuine concern for our youth and loves sharing the gospel with them.
Best Part of His Job: Seeing young people come to saving faith in Jesus Christ and living out that faith in their daily walk.
Favorite Bible Verse: "I can do all things through Christ who strengthens me." (Philippians 4:13)
(Email)
Staff
Mary Cobb – Church Secretary (email)

Nancy Turner – Church Pianist.
Allen Ellis – Custodian